Videojuegos de raza vikinga
La intervención pública llega a muchos negocios. En lo que a videojuegos se refiere, los países del norte de Europa hacen piña por las subvenciones.
No sé quién demonios tiene la culpa, pero comparar a España con los países nórdicos está de moda y aquí no vamos a ser menos que el 'Follonero'. En el mapa europeo del videojuego, España puede mirar a cada uno de los países vikingos de tú a tú, pero ya publicamos por aquí que Islandia, Finlandia, Noruega, Dinamarca y Suecia intentan trabajar en bloque a través de un programa conjunto de ayudas y promoción para sus juegos: el Nordic Game Program.
"Si miramos a los países nórdicos por separado", cuenta Jacob Riis, uno de los responsables del Nordic Game Program, "cada uno de ellos puede tener algún impacto en la industria del videojuego, pero juntos tienen la oportunidad de convertirse en una de las regiones más importantes de esa industria". Riis explica así los motivos de los países nórdicos para sumar fuerzas en esta tarea y añade que, como sus fondos proceden del Consejo Nórdico, lo natural es organizarse de esta manera.
El Nordic Game Program nació en 2004. El Consejo Nórdico había percibido que los videojuegos estaban despuntando como industria cultural y querían saber más sobre ellos. Erik Robertson, el jefe del programa hasta 2012, presentó entonces un informe sobre la situación de las compañías del sector. El Consejo decidió iniciar el programa para potenciarlos juegos de desarrolladores nórdicos.
Uno de los protagonistas de 'Angry birds'
Riis explica que el programa tiene tres partes. La primera de ellas es un sistema de ayudas "en el que se inyecta directamente para apoyar prototipos de nuevos proyectos nórdicos". Con estas inversiones buscan que los creadores puedan sacar adelante sus ideas sin toneladas de intermediarios. La segunda parte es crear marca e impulsar la presencia de videojuegos de estos cinco países en eventos internacionales de peso para poner en contacto a los estudios de raza vikinga con inversores y 'publishers'. El tercer paso es la Nordic Game Conference, una feria anual en Suecia que sirve como punto de encuentro para la comunidad de desarrolladores y para mostrarle al mundo lo que hace la industria nórdica.
Y lo que se hace en la industria nórdica es buen material. Del Nordic Game Program han salido títulos conocidos como 'Max and the magic marker' o 'Crayon physics deluxe' y exitazos del indie reciente como 'Limbo' y el maravilloso, intenso, exquisito, magistral, redondo y terrorífico 'Amnesia: The dark descent' ('personal favourite' del que firma, por si no se había notado). Eso sí, Jacob Riis reconoce que la buena imagen del juego nórdico no viene solo del programa, sino de compañías de éxito mundial como DICE (responsable de la franquicia 'Battlefield'), Remedy ('Max Payne'), IO Interactive ('Hitman', 'Kane & Lynch 2′), Avalanche ('Just cause'), Rovio ('Angry birds') o Mojang ('Minecraft'), que han nacido de Jutlandia para arriba.
El presupuesto del Nordic Game Program ha pasado de 15 millones en el primer año a 6,5 en 2013
Los estudios que acudan a los fondos del Nordic Game Program pueden recibir entre 100.000 y 600.000 coronas danesas (entre 13.400 y 80.400 euros) para su proyecto, pero la cantidad que reciban nunca podrá suponer más del 75% del presupuesto total. Para acceder a las ayudas, los desarrolladores deben ser nórdicos, independientes (que no pertenezcan a una gran compañía, vaya), que el juego se publique al menos en un idioma nórdico o que la situación financiera de la empresa sea buena. El programa escoge los juegos en función de su público objetivo, la experiencia del estudio, la innovación, la ambición artística o la necesidad de estas ayudas para la viabilidad del proyecto.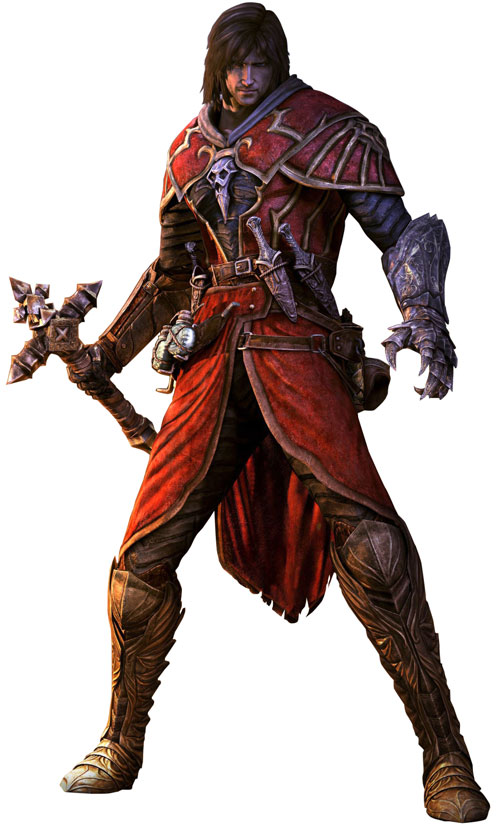 ' Imagen del 'Castelvania: Lords of shadow'
No todo son vacas gordas y el Nordic Game Program ha cambiado recientemente. Según cuenta Riis, los cambios pretenden que "la industria se involucre de forma más directa en el programa y que cambie el modelo de financiación 100% pública". Por eso, explica, la inversión del Consejo Nórdico en el programa se ha ido reduciendo desde los 15 millones del primer año hasta los 6,5 millones de este año.
Iván Fernández Lobo, presidente de la Academia de las Artes y las Ciencias Interactivas en España y fundador de Gamelab, explica que el Nordic Game Program "ha perdido gasolina" desde que empezaron a cerrarle el grifo del dinero público. "Creo que plantear un negocio contando con que se va a recibir una ayuda pública no es sano", dice Fernández Lobo, "el del videojuego no es un sector que mire a este tipo de ayudas para su viabilidad. Esa dinámica es perjudicial".
Eso no significa que la industria del videojuego no quiera ayudas. "Si una empresa tiene un proyecto con cabida en el mercado internacional y no puede conseguir el dinero para sacarlo adelante, es una pena", afirma, "que alguien tenga un producto competitivo y no pueda permitirse competir en el exterior, eso sí es una pena. Ese tipo de ayudas sí son necesarias".
Si contrastamos el apoyo que prestan las instituciones españolas a la industria del videojuego con las tres patas del programa nórdico, tal vez las mayores diferencias las encontremos en la primera, la de las ayudas directas. No existen ayudas específicas al videojuego en España como existen para otras industrias culturales, pero las empresas del sector pueden acogerse al plan Avanza del ministerio de Industria, a las ayudas a la internacionalización o a las del ministerio de Cultura. Por supuesto, todas estas inversiones están mermadísimas en la actualidad.
Las otras dos partes del Nordic Game Program, en cambio, sí pueden compararse. Iván Fernández Lobo explica que Gamelab, la feria más importante del videojuego en España, cuenta con el apoyo de la administración. Según Fernández Lobo el evento ha conseguido impacto internacional en los últimos años y ha traído a nombres importantes de la industria a nuestro país y a compañías para hacer negocio.
Gamelab tiene divisiones como Gamelab Hub, en el que han participado compañías como Sony, Nintendo o Rovio. "Traemos empresas asiáticas o americanas que buscan dónde invertir. Les presentamos a empresas españolas que quieren distribuir a nivel internacional y les ayudamos a buscar las condiciones más ventajosas", dice Fernández Lobo, que anuncia también que están preparando una edición de Gamelab en Tokio con este mismo fin.
Además, España fue el quinto país europeo que más videojuegos consumió en 2011, según los datos de Adese. Los españoles se gastaron 873 millones de euros en juegos y consolas, solo por detrás de Reino Unido, Francia, Alemania e Italia. Para encontrar al principal país nórdico por consumo de ocio electrónico tenemos que irnos al séptimo puesto: Suecia, con 242 millones de euros, casi la cuarta parte que España.
Pero, nos pongamos como nos pongamos, España sigue siendo más débil que los nórdicos en el desarrollo de videojuegos. Incluso si tomamos como referencia las grandes bombazos ibéricos, como el estupendo 'Castlevania: Lords of shadow' o el superventas 'Invizimals', Suecia tiene al multimillonario 'Battlefield' y Finlandia su 'Angry birds'. "Las cosas tienen que trabajarse paso a paso y nunca me quejo, pero la situación siempre es mejorable", asegura Fernández Lobo, que concluye insistiendo en que "las ayudas hay que enfocarlas donde se necesitan".